iQOO 9 Pro visits IMEI database
The most awaited mobile phone from IQOO visits the IMEI database. The model numbers are different for both China and India as usual. For India iQOO I2022 – iQOO 9 Pro and for China iQOO V2172A – iQOO 9 Pro. This device is manufactured by Vivo as all of us know that the brand IQOO is a sub-brand of Vivo. This information is provided by the famous tipster and leaker Paras Guglani (@passionategeekz) who let the information out on Twitter with a screenshot from the IMEI database. The screenshot can be seen below: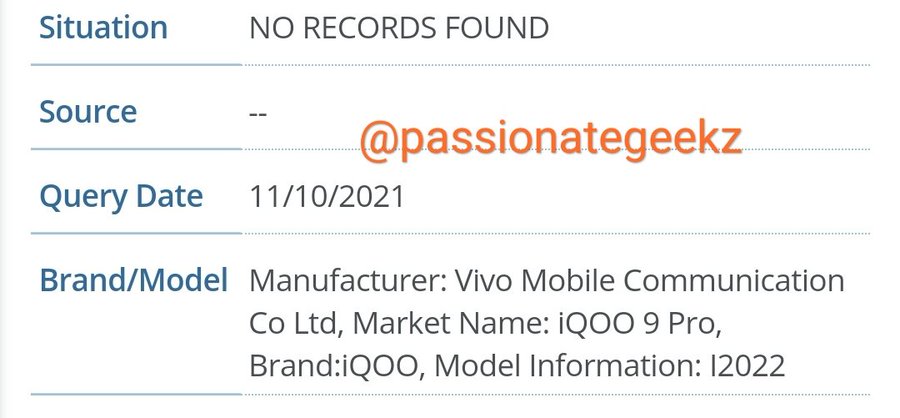 For those who don't know what the IMEI database is then it is a global central database containing basic information on the serial number (IMEI) ranges of millions of mobile devices. The IMEI is assigned to each device at the factory during the process of manufacturing and serves for precise and complete identification of the device in the GSM network.
After the inclusion of this in the IMEI database the launch of this smartphone is expected very soon. As of now, only the expected specs are available on the internet. But we will have to wait for any leak to get more information on the specs.
As of now, only this much information is available as soon as we get any leaks or more information we will update you instantly.Follow Technozix on Facebook, Twitter, and Instagram. Subscribe to Technozix.com for latest Tech News.
Related